I have just enough batteries to write a quick post. I'm in a restaurant and there's nary a powerpoint to be seen.

Today was day one at The Hermitage...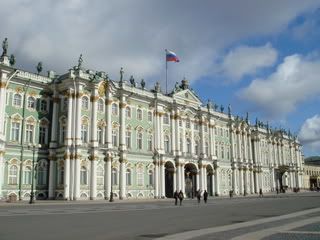 And low and behold there was a contemporary jewellery exhibition on! It was the collection from the Montreal Museum of Fine Art and here are some of the highlights.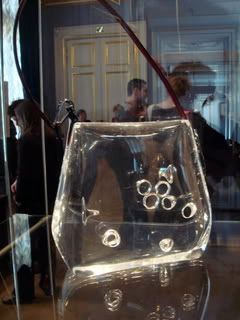 A Ted Noton! I've always wanted to see one in real life. I've admired his work in books for ages and here was the real thing. And I just stumbled upon it! It's called "I Love Modern Rings But I Hate Wearing Them Handbag"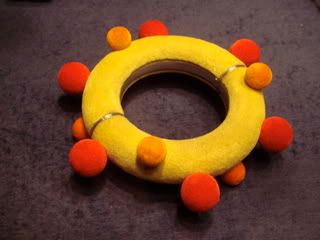 Daniel Harmon Jocz's "Candy Wear Bracelet" - it's flocked! I thought Liana might like it.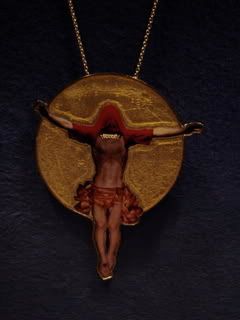 Gjis Bakker


And... Is that?...Why yes, it is!...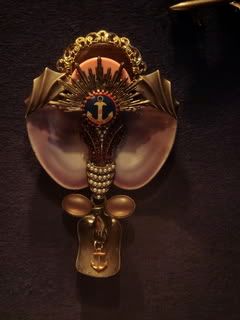 Our very own Pierre Cavalan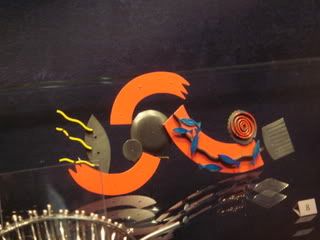 Ramon Puig Cuyas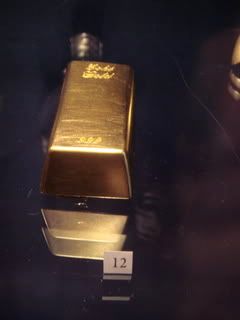 Stephan Seyffert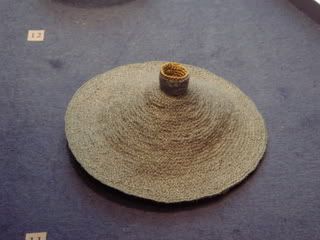 Blanka Markova Cepkova (fabric, gold-thread, gold-plated metal





Peter de Wit (from 1999, for some reason I thought it was much older than that)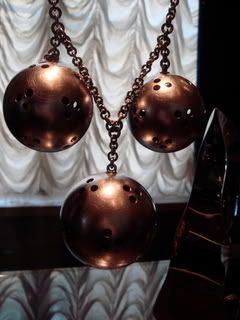 Daniel Kruger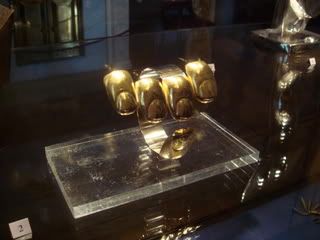 Martinazzi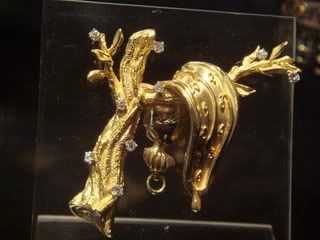 Dali!!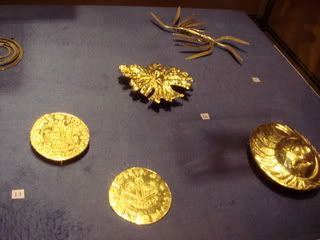 Picasso!!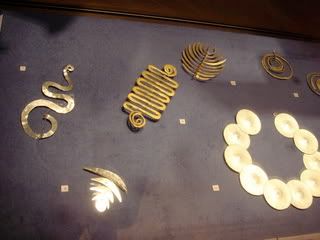 And Calder and Gerd Rothmann


I saw much much more today but it will have to wait until tomorrow (when I'll have seen even more!!)

until then, anna

.