I'm back in Tallinn now and feeling refreshed after sleeping most of yesterday afternoon! So I'm ready to back-blog (is that a term? did I just make that up? copyright davernator)

Day two at the Hermitage: I arrived early as I knew there was a lot to see and that it closed earlier on a Sunday. I ended up spending 13 hours there over 2 days and even then I didn't manage to see everything.

I started off in the neolithic and early bronze age section and what did I spy?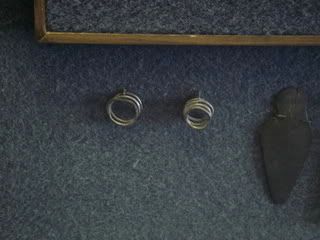 early coil rings!


and the inspiration for matryoshka onion rings!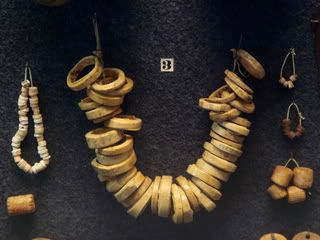 I'd booked to go on a tour of the Treasury so I hurried off there but unfortunately it was quite disappointing. Not the collection, the collection is amazing! But one of the 2 treasury galleries (the Gold Room) was closed and you could only enter the other (the Diamond Room) on a tour and the tour rushed around pointing out some of the highlights and then it was over and we had to leave. No lingering allowed. No photographs allowed. Although I managed to sneak 2 before being nearly kicked out by the guard!

An early coil bangle...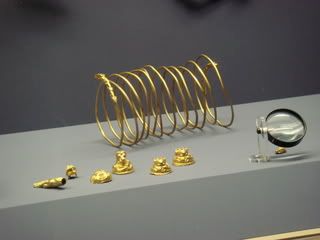 and a gorgeous sheep ornament made from a baroque pearl and other gems.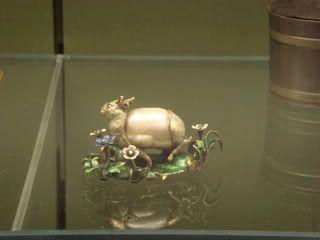 So unfortunately I can't show you the beautiful diplomatic gifts of diamond encrusted saddle cloths and swords and Empress Elizabeth's incredible collection of snuff boxes, not to mention the enormous collection of ancient scythian and greek gold. Not only can I not show you photos, I didn't even get to have a good look! And the only book in the Hermitage shop to focus on the treasury is 50 pages paperback! Very unsatisfying.

After that I headed up to the rooms of 19th and 20th Century European art and on the way I walked through the rooms of culture and art of the Byzantium. Byzantium art is now my new love. I've always loved Russian icons and of course they have the best of them in the Hermitage. Some of my favourites...(sorry for the poor photos, I hate flash photos and the room was quite dark)




ivory diptych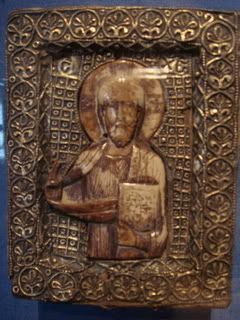 carved image of Christ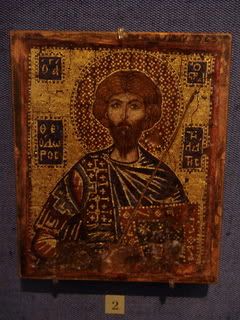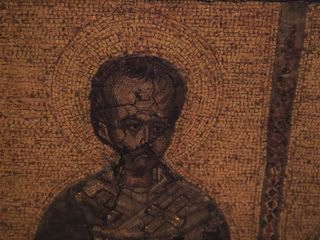 this was quite small and it is a mosaic. Each of the tiles was less than 1mm square!


So, then to things more contemporary...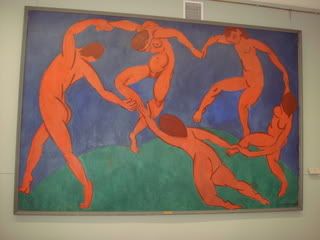 lots of this and most of it can be viewed at the Hermitage website. And while I was up on the top floor, there was a snow storm taking place outside...





which I, of course, got caught up in on my way to the toy museum





no photos of the toy museum as I had stupidly left my camera in my bag in the cloak room.

One more post and St. Petersburg is done!

.