Here's some old work as an excuse to post to let you know that I've updated my links list to the right. Go and check some things out!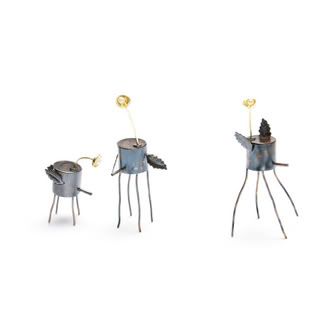 These are 'mozzie tanks'. They're little tanks with wings and they are sprouting earrings. The tallest stands about 5cm high and the lids come off and the earrings (18ct gold and pearl) are held in the lid using their butterflies.

They were exhibited in 'Beaut' at Craft Victoria.

.