So, yesterday started with a trip to the Pinakothek Moderne where Helen Drutt gave a talk about her personal history with contemporary jewellery. It was similar to a talk I've heard her give before which must have been at the last JMGA conference in Melbourne. She showed mainly slides of American work from the 70's, 80's and 90's and talked about her experiences with jewellers from those times. It was a very personal talk and I would have been more interested to hear her views on the directions that contemporary jewellery is taking now.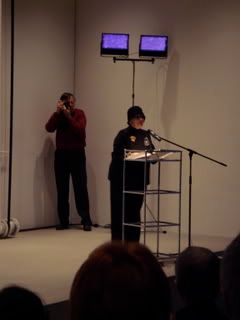 The Pinakothek is AMAZING, it's an incredible building. I got a bit lost, mainly because of not being able to read German, but the spaces are fantastic including a large central atrium..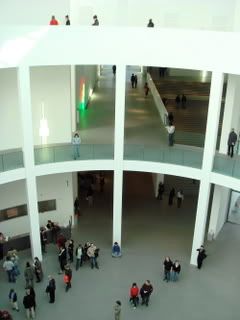 And... Half of the total collection is design! Including a whole gallery devoted to contemporary jewellery. If only Australian public collections were so enlightened. This is the entrance to the design area...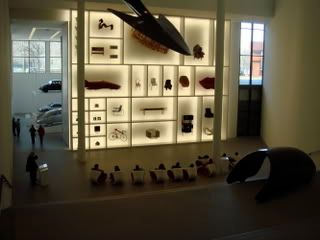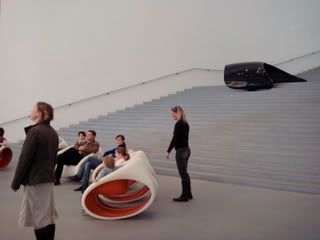 And here are some examples from the collection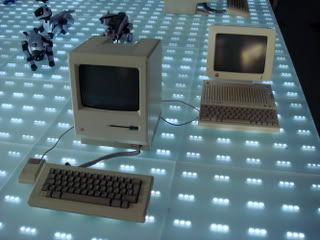 apple computers!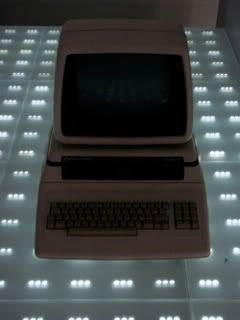 a commodore!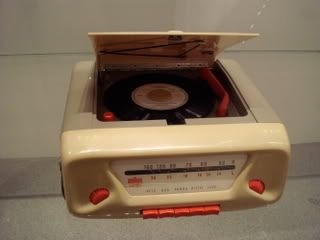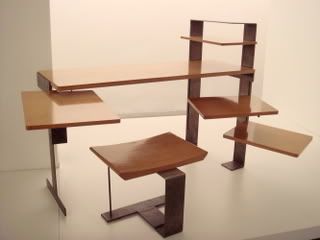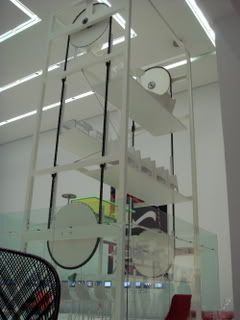 this is part of the design hall and is a kind of vertical conveyer belt! showcasing items from the collection.

The jewellery gallery is in a more intimate space and is quite beautiful.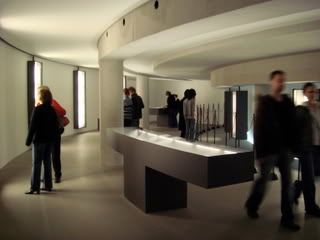 And the collection must be huge because not everything is on display at any given time and there were at least 200 pieces on show.

There was also a Gijs Bakker retrospective on which took up the whole of the top floor.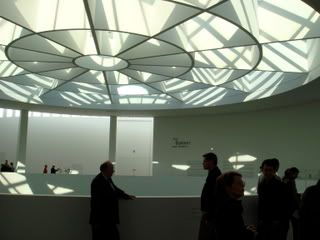 All of the old favourites were there, and many pieces I hadn't seen before including this...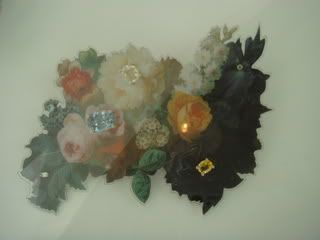 bad photo, sorry. But it's from his laminated work and has gems set above the image. There was also a necklace made up of laminated penis's in various stages of erection which I'd never seen before. I wonder why? Perhaps if I'd had male teachers during my undergrad I might have been exposed to it!

After the Pinakothek I went to an open studio at Karl Fritsch's workshop. And then to an exhibition at Henrietta Schuster's workshop. She has this great little shop front with a small gallery space at the front and an even smaller workshop out the back. I was very jealous. I will do this one day!!!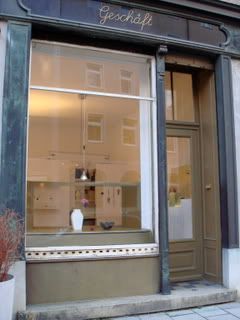 the shop front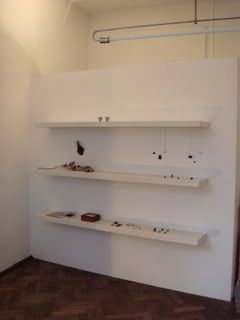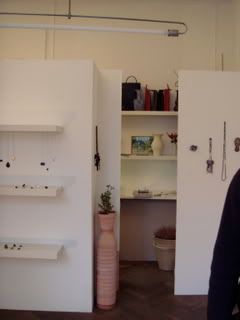 inside views of the gallery, you can see through to her workshop in the lower image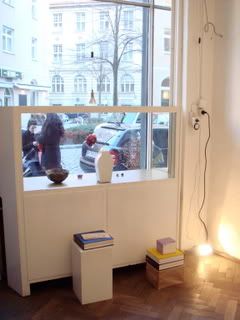 In looking out.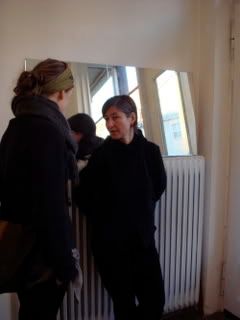 Henrietta

So, a good day. Today I did non jewellery sight-seeing and my next post will be from Tallinn!

cheers