Well two days of jewellery jewellery jewellery and I'm nearly jewellery'd out. Schmuck is HUGE. There's so much going on, so much to see.

Yesterday I went to 'First We Quake Now We Shake' at the Kunsthandwerk gallery which was an exhibition of work by Teruo Akatsu, Volker Atrops, Ela Bauer, Karl Fritsch, Manon van Kouswijk, Karin Seufert, Norman Weber and Mari Ishikawa. The gallery itself has a large 'shop' area selling things by local and international craftspeople and books etc. The exhibition was mixed, my favourite was work by Karin Seufert.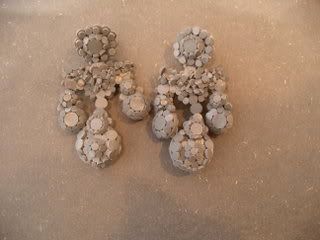 The gallery assistant told me that the material is a type of synthetic floor covering. The photos don't do it justice as it's quite a dark grey and it looked like the pieces were made from tiny discs of slate

I also liked this work by Ela Bauer,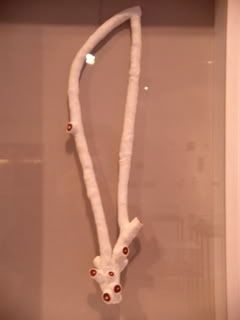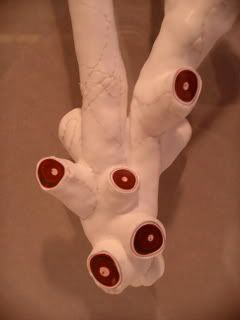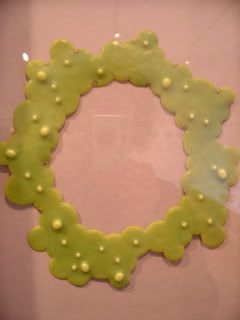 the white material is a flexible silicon with pieces of coral embedded in it. The green is silicon too with pearls embedded inside.

I ran into someone at the gallery who expressed a preference for this work by Norman Weber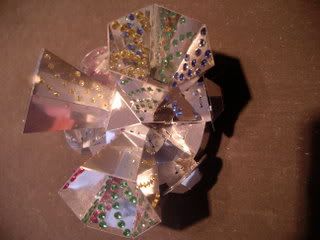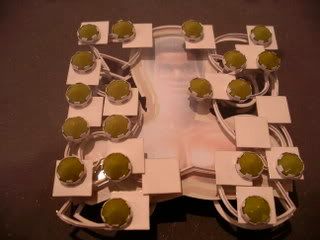 I wasn't so keen but it's a particular aesthetic which I've recognised in other work I've since seen around Munich: highly structured geometric forms with inclusions of gems, natural and fake. The other common aesthetic which is seemingly at the other end of the scale from the first is the intentional denial of traditional jewellery processes and materials by the putting together of seemingly random collections of bricolage and found objects and attaching a crude finding. Lisa Walker does it so well, (from schmuck)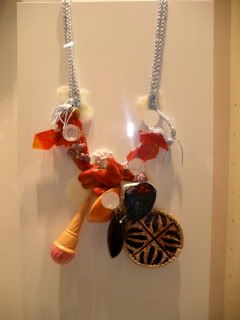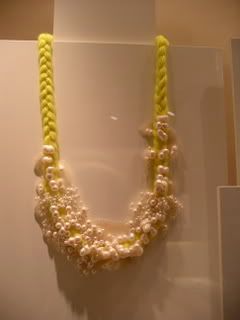 some others appear to merely emulate.

Schmuck is just one part of an enormous 'handwerk' trade fair. It even includes automobile construction! I found some of the other stalls, showcasing traditional and contemporary Bavarian crafts, more interesting than some of the work in Schmuck. While it was incredible to be there amongst jewellery's glitterati and surrounded by works by some of best jewellery artists in the world, what struck me was that quite a lot of the work fell into the two aesthetic's described above. I thought that the most refreshing work there was Mari Funaki's bangles even though I have seen them exhibited before. Perhaps it's an Australian thing.

I also liked the work of Iris Nieuwenburg from the Netherlands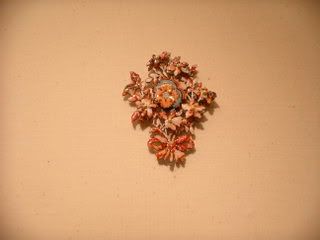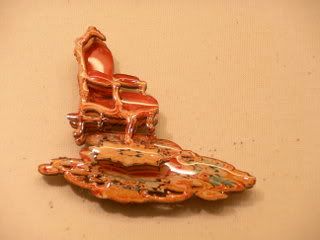 and here are some images from the rest of the trade fair.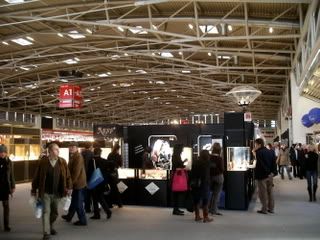 that's the entrance to the fair, note the enormous plastic diamond on the right. It was spinning.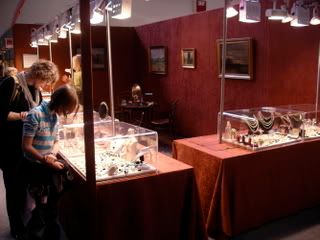 lots of traditional jewellery stalls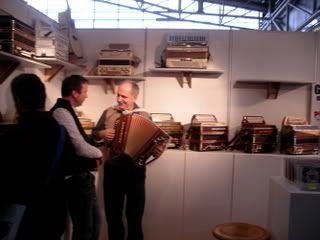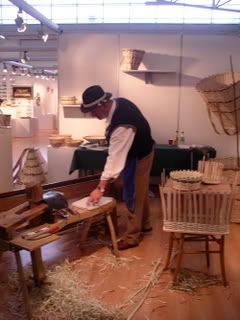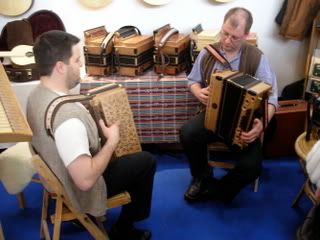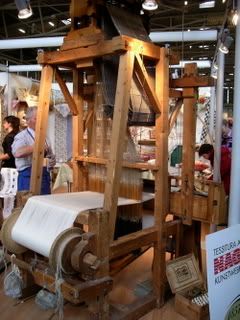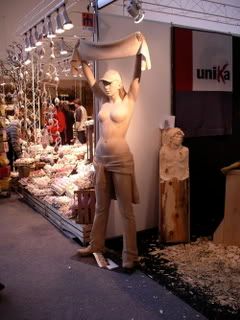 just because I've posted that photo doesn't mean I like it. It's just that she's carved from wood!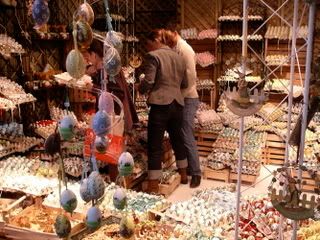 and yes, they're eggs